April Is Distracted Driver Awareness Month
Officers are handing out tickets for distracted driving
Distracted driving robs drivers of the precious seconds they might need to avoid a deadly crash. That's why April has been designated as Distracted Driving Awareness Month.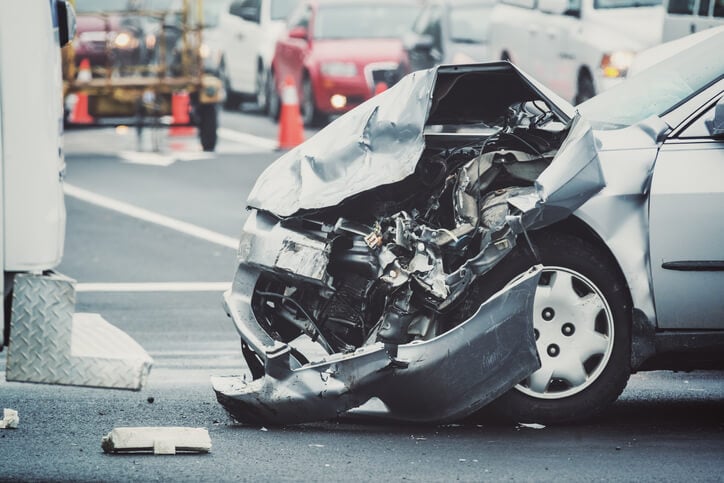 The National Highway Traffic Safety Administration (NHTSA) reports that in 2019, 3,142 people were killed in crashes involving a distracted driver. That was a 10% increase from 2018.
That's why officers are going to be looking for and ticketing anyone found using handheld devices while driving.
There are consequences that could impact your CSA score
Law enforcement will be out in force from April 8th through 12th as part of the U Drive. U Text. U Pay. campaign.
Officers across the country will also be spending four hours on Thursday, April 8th enforcing "Connect to Disconnect", an awareness initiative that demonstrates a nationwide commitment to enforcing texting laws. The goal is to reduce the number people hurt or killed in crashes caused by distracted drivers.
Forty-eight states, the District of Columbia, Puerto Rico, Guam, and the Virgin Islands ban text messaging for all drivers. 25 states and territories forbid drivers from using handheld devices while driving. 39 states plus the District of Columbia, Puerto Rico, Guam, and the Virgin Islands ban cell phone use by teen and novice drivers.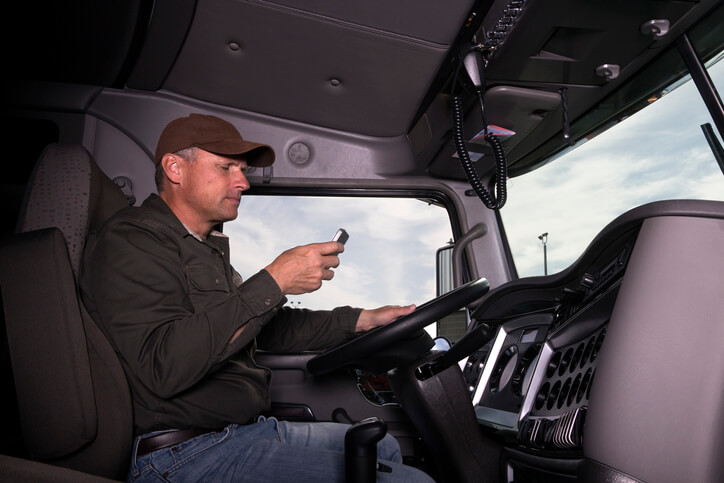 Drivers will be ticketed if they are spotted using handheld devices while on the road. If five or more drivers for one fleet are caught driving while distracted, the company could face a 10-point violation on its CSA score.
Use advanced AI cameras to monitor and improve driving performance
Fleet dash cameras with AI technology can spot when a driver is using a cellphone, along with several other unsafe and unwanted driving behaviors.
The driver monitoring system (DMS) continuously monitors the driver, while the advanced driver assistance system (ADAS) continuously monitors the road.
The DMS system tracks a driver's eye movements and behaviors and can determine when the driver is using a cellphone, falling asleep, smoking a cigarette, or otherwise distracted. If the driver does get distracted, the ADAS system helps keep the driver safe by analyzing data about the vehicle's surroundings. The system can let drivers know when they're following a vehicle too closely, accelerating too quickly, braking too harshly, making unsafe lane departures, or erratic movements.
Real-time in-cab alerts give drivers valuable time to correct their driving behaviors – providing them with advanced warnings – audible reminders that they aren't paying attention to the road. Systems like FleetCam® come with built-in driver coaching tools that allow you to spot and correct unsafe behaviors before a ticket or a crash.
Clips are automatically uploaded to the server, where you can view and comment on the incident. Drivers also have access to DriveShield®, an app that allows them to track their own driving score and make improvements to their behavior themselves without supervisors needing to micromanage training. The system tracks their coaching progress, allowing you to easily spot who needs more training and who is representing your company well.
Don't wait until you are facing insurance hikes and a bad CSA score to work on improving driver behavior. If you're ready to see exactly what is happening on the road and help to make sure your drivers are following the law, please contact us. We will set you up with a free demo and review the services we offer that best pair with your current solutions.