Fleet Dash Cameras, Side Cameras, and Other Cameras You Can Install on Vehicles, Equipment
Fleet video camera telematics systems provide an array of benefits to any operation looking to improve performance, productivity, and safety. Selecting the right cameras for your vehicle is a crucial part of any effective setup, which is why it is important to know what your options are.
There are several dash camera options designed to serve several specific functions and purposes: depending on the fleet's needs. Here's a breakdown of the different types of vehicle cameras available.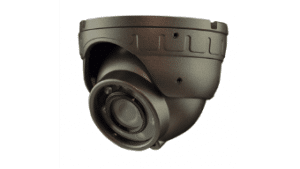 Dome Camera
This dome camera provides a high resolution image in and around the vehicle with anti-vibration features and its compact size. It has a 2.8mm lens with audio recording and infrared available.
   Its features include:
A specialized design for vehicles
Lockable angles
Anti-vibration features
Anti-jammers and low power design
The dome camera serves as a good surveillance solution in public buses, school buses, taxis, trucks, and fleet vehicles.
Road Camera
Our FleetCam® Essential road camera continuously records HD-video of the road. It's compact, lightweight, and easily mounted to the vehicle's dash. This is a great option for fleets that are looking for a basic solution that could help in the event of a crash.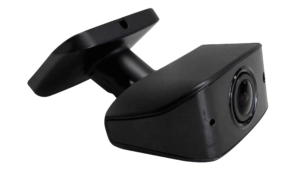 Driver Camera
The FleetCam® Essential driver camera gives you an additional angle with continuous HD-video of the driver. This camera has an infrared sensor for recording at night and shoots at 720p.
Both cameras combined are excellent selections for a company looking for an efficient, cost-effective video solution that can also be used to help coach drivers.
Side View Camera
Our side view cameras are easy to install and come with IP67 waterproof and vandal-proof cases that make them able to withstand the elements.
The cameras include a 3.6mm fixed lens with four viewing orientations and are versatile in where they can be installed. While these are often used on buses and heavy-duty vehicles, these cameras can be also be specially installed on equipment like cranes or street sweepers.
Heavy-Duty Camera (AKA Explosion-Proof Camera)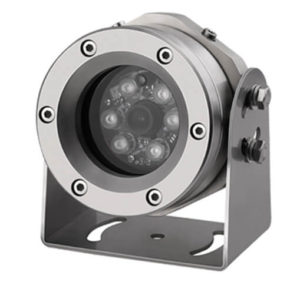 The FleetCam® Heavy-Duty camera gives you a crystal-clear image with the added protection of a high graded shockproof, aluminum die-cast casing. It's vacuum sealed and nitrogen filled to prevent it from creating any sparks that can set off an explosion in a vehicle carrying hazardous materials such as gasoline.
This camera is small and lightweight with an IP69K protection rating – meaning that it is dust-tight, protects against high temperatures, and defends against high-pressure water and streams. It also captures a high resolution image at 720p with infrared available get clearer video feeds in low light.
AI Cameras and In-Cabin Feedback
FleetCam® AI is a state-of-the-art, award-winning video telematics system that comes with real-time, in-cab alerts to notify drivers when the system detects unwanted or unsafe behavior.

ADAS Camera
The ADAS AI-camera faces the road, continuously monitoring the surroundings for potentially unsafe driving events.
DMS Camera
The DMS AI-camera faces the driver, continuously scanning for facial identifiers and tendencies that could indicate unsafe driving behaviors.
In-Cab Feedback
The In-Cab Feedback device features a 1.4'' display with built-in speaker provides real-time audio and visual alerts to the driver.
Back-Up Camera with Optional LCD Screen
You have the option of adding LCD screens for drivers to use as back-up cameras with the right camera setup.
The LCD screens help reduce liability and improve driver visibility with 360-degree live views in and around the vehicle to make it easier to maneuver in tight spaces. Drivers can use LCD screens to monitor inside box trucks, cranes, and other special vehicle apparatuses in real-time.
Find the Right Fleet Vehicle Video Telematics Solution for Your Operation
Make sure you are investing in the right tools with the right features for your operation. If you're ready to see exactly what is happening on the road while streamlining vital business procedures, contact us so we can get a better sense of your needs. From there we will set you up with a free demo and review the services we offer that best pair with your current solutions.