The use of fleet management systems in North America is expected to more than double from 2019 to 2024, climbing to over 20 million active systems, according to Berg Insight. This surge in system use also correlates to the dramatic increase in operational fleets across many different businesses and organizations. The need for fleet monitoring has become apparent in both smaller, private fleets and wide-spanning, global fleets to operate more efficiently and safely. 
Take a look at what fleet monitoring is and how it can help fleets reduce liability, improve driver safety, and gain real-time insights into vehicles to inform better decision-making.
What is a Fleet Monitoring System?
Fleet monitoring systems provide real-time insights into driver behavior, asset management, and vehicle information using data received from telematics devices like GPS trackers or video telematics devices like cameras. This allows fleet managers to see and track exactly what's happening in and around their fleet vehicles no matter the size of the fleet or the industry they operate in. Traditionally, fleet monitoring systems consist of separate devices for GPS tracking and video footage as well as some type of software database where all the information collected is stored for viewing and data analysis.
Learn more about how FleetCam's vehicle camera systems also provide GPS tracking, offering a progressive, all-in-one replacement to traditional telematics trackers in fleet vehicles.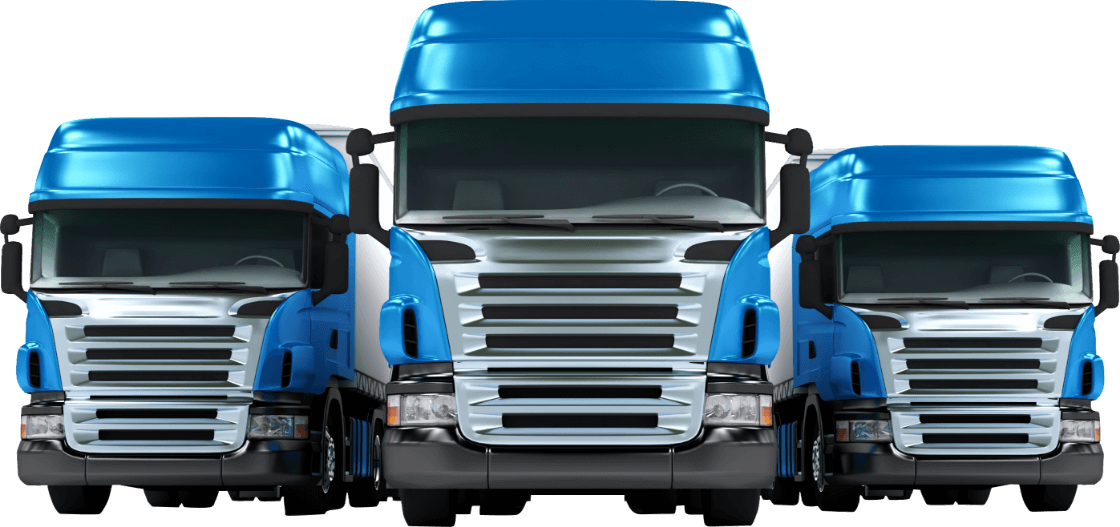 How Does a
Fleet Monitoring System
Work?
Fleet monitoring systems work by installing telematics or video telematics devices across your fleet vehicles that are connected to software via satellite and built-in cellular connections. Depending on your fleet monitoring system ability, vehicle information may be shared in real or near real-time to a secure site. Some systems offer livestreams, historical streams, and updates as fast as every 60 seconds or less. All this information can then be viewed and analyzed by fleet managers to inform adjustments without having physical access to the vehicles. 
Data collection is another piece of a fleet monitoring system that may vary from system to system or based on the needs of each fleet. Certain vehicles, jobs, or industries might require different data collection that others might not. For example, an emergency services fleet could enable its fleet monitoring system to start video recording when it turns on its sirens to verify what is happening on the scene.
Some of the most common information collected from fleet monitoring systems includes:
Driver behavior events

such as distracted driving, falling asleep at the wheel, using a cellphone, smoking, driving too close, speeding, harsh braking and accelerating, and much more.

Customizable important events

like when a box truck's cargo door is opened, when a vehicle is hitched to a tow truck, or when verifying garbage was collected.

Real-time or near real-time vehicle location tracking

depending on the system's capabilities.

Vehicle information

including maintenance needs, fuel usage, sensor alerts, and more.

Intricate, tailored maps

to show the statuses of fleet vehicles, workers, equipment, and other assets.
This information is vital in making better decisions for fleet operations while maintaining the highest level of safety for drivers.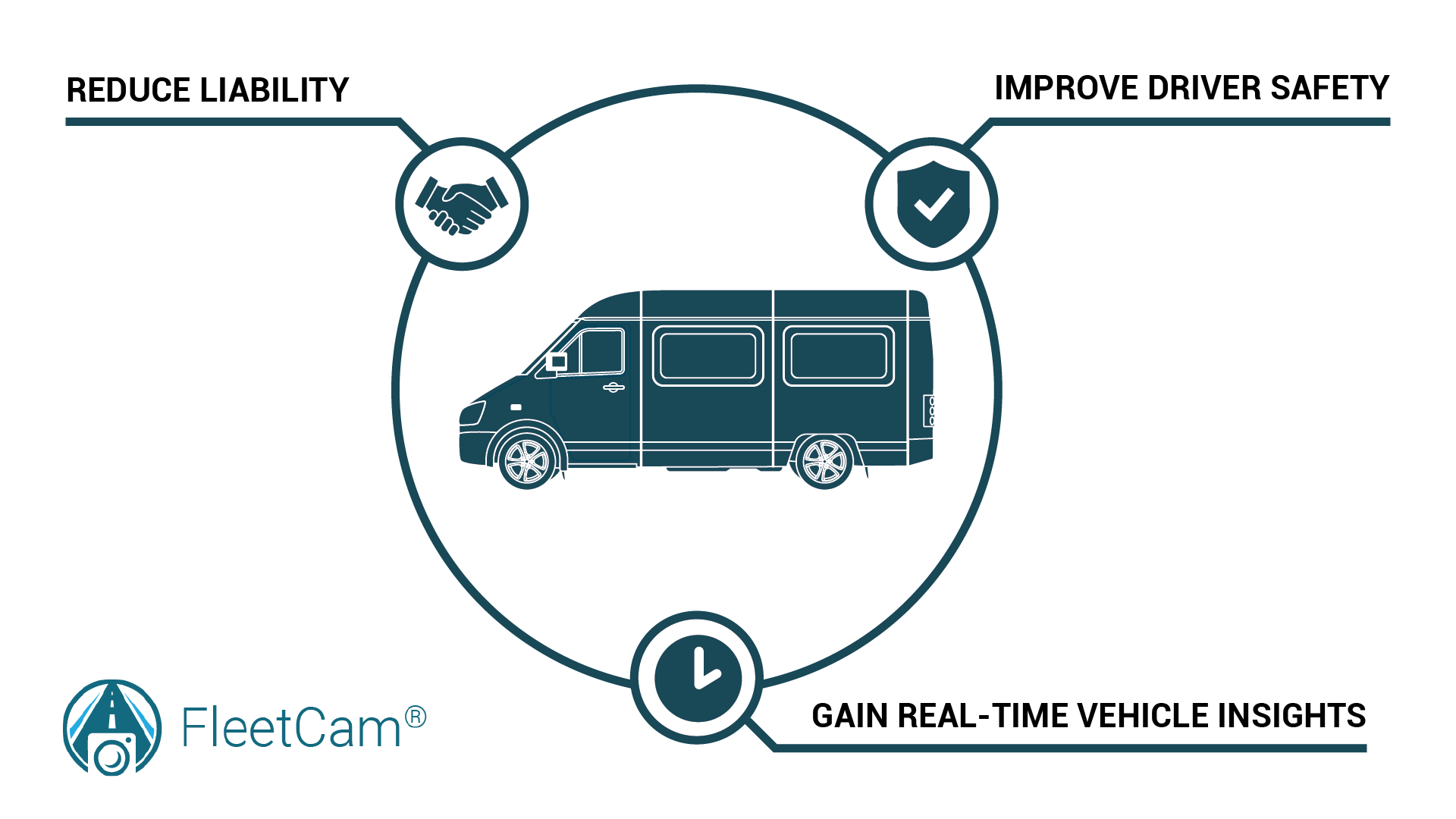 Benefits of
Fleet Monitoring
While fleet managers might not be able to be everywhere and see everything going on within a fleet, your fleet monitoring system can. And what you don't know because you aren't seeing it, could be increasing your fleet's costs and risks. Here's a breakdown of the top three benefits of implementing a fleet monitoring solution.
Improve driver safety and reliability
Safety should be a number one priority when it comes to fleet management. Establishing a culture of fleet safety and using an integrated driver coaching system helps keep drivers, equipment, CSA scores, and reputations safe by monitoring driver performances and correcting poor behavior. Fleet monitoring systems allow managers to be completely aware of what's happening in and around vehicles. That means they have the power to properly observe and coach drivers who need more guidance while rewarding drivers who follow protocols and represent the fleet well. Additionally, some fleet monitoring systems offer real-time in-cab alerts for driver behaviors. Audiovisual alerts allow drivers to refocus their attention, prevent crashes, and correct mistakes. Investing in a fleet's safety, in turn, provides happier drivers and happier customers.
Reduce liability
With many vehicles, drivers, equipment, and other assets out in the field and on the job at all times, liability is easily a concern when it comes to fleet management. A fleet monitoring system limits this liability while enabling organizations or businesses to see exactly what happened with HD incident recordings and protect drivers from false claims. On average, fleet monitoring can save over $70,000 in false claims.
Gain real-time insights into your vehicles
A good fleet monitoring system will not only provide insights into vehicles but also provide ways to better support drivers and customers. GPS monitoring allows managers to accurately meet deadlines and customer expectations by knowing exactly where their fleet vehicles are and what's happening at all times. Commercial navigation helps drivers choose safe routes based on the vehicle's weight, length, width, height, and hazardous materials that may be on board, which can lead to reduced fuel usage, accidents, and overtime costs. All this to say that real-time data into your vehicles improve fleet efficiencies across the board while increasing support and transparency between managers and drivers.
Increase Your Entire Fleet Visibility With Fleetcam
Adding a fleet monitoring system to your fleet can help you identify areas for increased safety measures, productivity improvements, and cost savings all while maintaining federal and state compliance. 
With FleetCam's all-in-one camera and GPS system, fleet monitoring just became that much easier. Our DMS (driver monitoring system) continuously monitors the driver, while our ADAS (advanced driver assistance system) continuously monitors the road ahead, providing 360-degree visibility into fleet operations. Upgrade your system or get started with a fleet monitoring system that:
Tracks driver behaviors with advanced AI and sensors

Provides real-time location tracking and true vehicle movements every 60 seconds or less

Captures breadcrumb trail snapshot images every 5 minutes

Streams live and historical videos

Automatically records and uploads important events

Provides audiovisual alerts for driver behaviors and helps prevent crashes
FleetCam currently works with fleets of just three vehicles to fleets with hundreds and thousands of vehicles across many different industries and verticals. We've helped government fleets, construction fleets, and so many more increase transparency into their entire operations. In exchange for just 15 minutes of your time, we'll show you why FleetCam is the top fleet monitoring solution. Contact us today to get a free demo.